ARMED FORCES RADIO AND VOA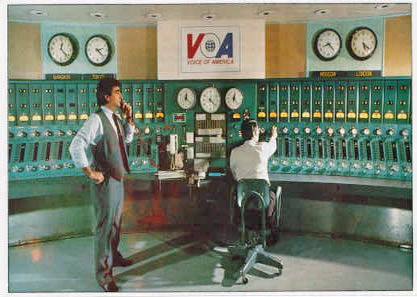 This page provides information on the various Armed Forces Networks; primarily in WWII.  It also describes the start of the Voice of America.  A companion page drills down into how radio as a technical medium operated during wartime.  Both pages will be expanded in short order.
      This material is provided for use by Educators and Researchers. No copyrights or usage rights are implied or granted.