SOME CONSUMER "TECHNOLOGIES"
Below you'll find an incomplete list of links to stories and pictures about radio receivers and related consumer "electronics."  Again; this page will be growing.  These articles were written with the consumer in mind, though some of the ideas were applicable also to broadcast operations.
For further information on recording, click here and click here
This material is provided for use by Educators and Researchers.
No copyrights or usage rights are implied or granted.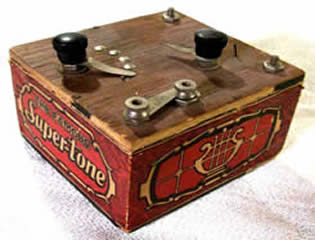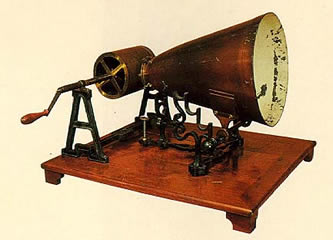 | | | |
| --- | --- | --- |
| Multi-channel radio!  Aug, 1922 | Home recording  Dec, 1930 | Instantaneous recordings  Jun, 1931 |
| Recording equipment  Aug, 1931 | The radio set of 1950  Feb, 1935 | Hi-Fi records  May, 1935 |
| Sound-on-wire-tape  May, 1939 | Steel tape recording  Apr, 1942 | Unique sound reproducers  Nov, 1943 |
| Silver: Hi-Fi Radio  Mar, 1945 | Magnetic recording  Jun, 1945 | 45 RPM record player  Mar, 1949 |
| Radio Facsimile  Jul, 1939 | Fax by Radio  1938 | RCA Record Changer  Sep, 1941 |
| Oliver Read on Sound Rec.  1948  LARGE FILE | Home Radio Recording  Dec, 1930 | Home Sound Reproduction  Nov, 1943 |
| Microgroove Reproduction  Oct, 1948 | The Monster Crosley Radio | "Radio Row" NYC |